Contemporary art in Romania is moving forward, as the country itself, sometimes as expected and other times rather surprisingly, emulating or giving the world new fresh directions and cutting-edge works, winning international awards or simply embodying a local state of the day-to-day existence, filtered through experienced or talented eyes and hands, or both.
With dozens of venues showing different art products, from the classical oil paintings to art installations and performances, inspired by nature or by politics, Bucharest is a vibrant city with an eclectic artistic landscape.
Among art galleries and pop-up art venues, we chose Atelier 030202 in order to build a sort of radiography of the Romanian contemporary visual art and its artists. Showing young talents, emerging or well-known, Atelier 030202, run by the artist and curator Mihai Zgondoiu, is representative for the new artistic wave of Bucharest, gathering each month artists, art lovers and critics, during its brand new show openings.
So we decided to keep the pace: each month we will present a new artist, interview her/him, and let you know what she/he thinks about art and Bucharest, in a shy attempt to fill in a diary. The diary of a gallery and of Bucharest's artistic life.
If it's March, it's Mihai Ciplea, with its "Numinous" show.
Mihai was born in 1984 in Baia Mare, a city in Northern Romania, and he has graduated The University of Art and Design from Cluj Napoca, graphics section and then he got his MA in graphics from the Faculty of Art and Design from Timisoara. His works have been selected by galleries for different expositions in Romania and abroad. The most prestigious distinction awarded to the artist until now is the Grand Prix from The International Pastel Biennale in Nowy Sacz, Poland, in the year 2013.
His "Numinous" show, hosted by Atelier 030202, included a series of pastels on paper, "created by overlapping layers of pastel, and then, successively removed", as the artist himself explained in the exhibit's presentation, aiming to catch transitions, transfigurations and movements between different altered states triggered by the human uncertainty condition.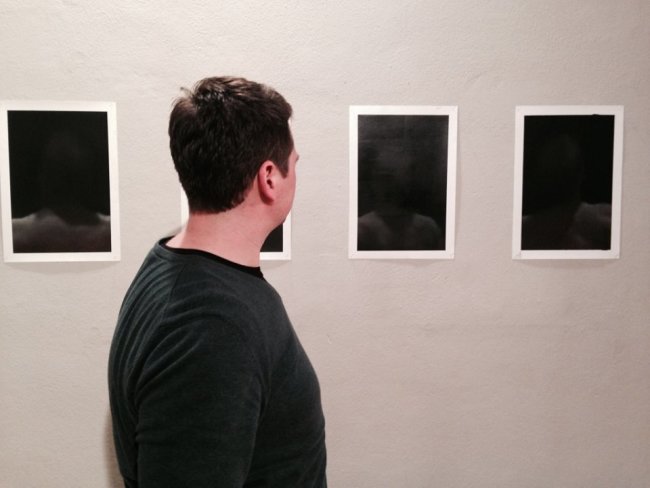 "Numinous" was your first solo show in Bucharest. How did chemistry happen between your art work and the gallery, Atelier 030202?
I knew about Atelier 030202 long ago and I followed with interest the projects hosted here, but I didn't have the opportunity to collaborate with Mihai Zgondoiu until now, when he contacted me and proposed me a personal show with my latest pastel works. The idea to show my works in this space appealed to me, and starting from this point, things evolved naturally.
You are a painter with studies in graphics; so to speak you are an illustrator using more traditional means of expression, such as pastel paints and paper as support for your art. Nowadays, computer graphics and various technologies are applied in art, so why are you turning your back to them in such a "contemptuous" way? Why are you a painter and less an illustrator?
Although specialized in graphics, I always considered the technique I approached in art as subordinate to the concept. I choose the working method considering the conceptual demands. Therefore, for the works within this show, I chose to use this technique (of dry pastel on paper), considering it was the most relevant method for embodying the concept described in the show's presentation.
Even though most of the contemporary artists I appreciate and follow with interest are using mostly technology in their art, I always felt attracted by the more tactile side of the creative process, and that is probably the case as this is more directly felt in the expression manner.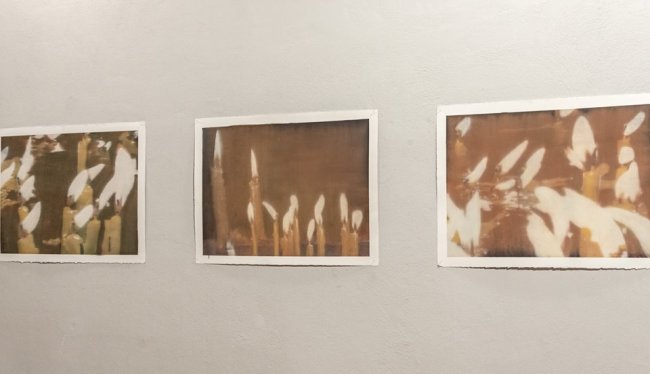 Referring to your latest art show title, "Numinous", how do you see the sacred component depicted in your art? How does religion influence your vision and what kind of religion applies? How much is it irrational and what happens to the morality?
I believe one of the purposes of art is to resonate with the viewer, to wake and make the viewer aware of the existence of certain inner feelings, which actually cannot be understood rationally, by description of definitions. One of these feelings is the numinous, which fascinates and trembles the human soul at same time and puts it in relation with its own nothingness. The sentiments associated to the religious are some of the most profound and strong mankind can experience.
Your interest in human body was visible, starting with your first show. Is there a sort of migration in your art themes, from the more exterior perception of to the inner gaze? How would you describe this "psychological" approach?
Although I am concerned about the same problems thematically, I still believe there is a change in the way of expression, a transition to something more abstract. It may sound paradoxical, but this change probably comes from the need to materialize my ideas.
How important for your career was the Grand Prix you were awarded within The International Pastel Biennale? Did it help you get shows or sell works, things that otherwise wouldn't have happened?
Probably this prize had its importance, primarily for those with whom I worked, coming as a sort of confirmation, but I cannot say I felt I a major change professionally.
How important do you think is, generally speaking, getting this kind of international official recognitions for a Romanian artist?
As I said above, the award comes as a confirmation, firstly for you as an artist, certifying some issues, and then for the people you work with, gallerists, curators or collectors.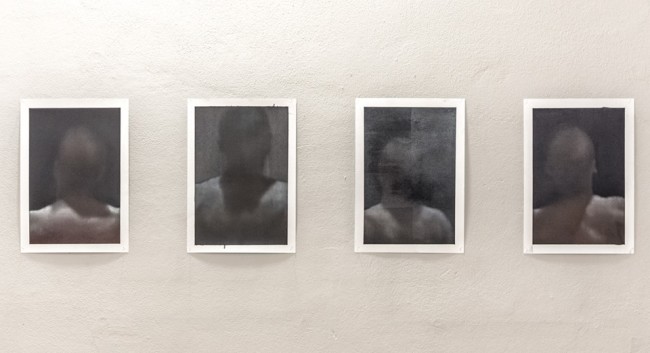 You live and work in Baia Mare, northern Romania. Is your art "geographically" influenced somehow by the city?
I didn't felt directly influenced by this geographic zone, but probably we all have unconsciously some spiritual resorts specific to the area we came from.
Do you have any special memory connecting the city of Bucharest to your art? How was the public of your latest show?
The people I had contact with before and after the show appeared to me very open and receptive, I met a lot of persons willing to deepen the knowledge and understand the concept of the show, which I consider a positive feedback.
How do you feel as an artist in Romania?
I feel probably as most of the artists, hoping that the audience would be increasingly receptive to contemporary art, also hoping that the art market would start to work in Romania.
What is your opinion on the Romanian contemporary visual art? Do you particularly appreciate the works of (a) certain Romanian artist(s)?
I believe the Romanian contemporary art is in a moulding process which aims to shape itself better and better. The Romanian art in the latest years entered the international circuit and it is rated as an increasingly valuable art product. This is a double-edged sword for both artists and for local gallerists. On one hand we have this international validation which stimulates the art production and on the other hand there is the risk of standardization of the creativity and its promotion, by following the success model at the expense of the original and creative projects.
What/when is your next art project/show?
I am currently preparing a show in Timisoara in a less conventional venue, which I hope will take place this month or at least next month.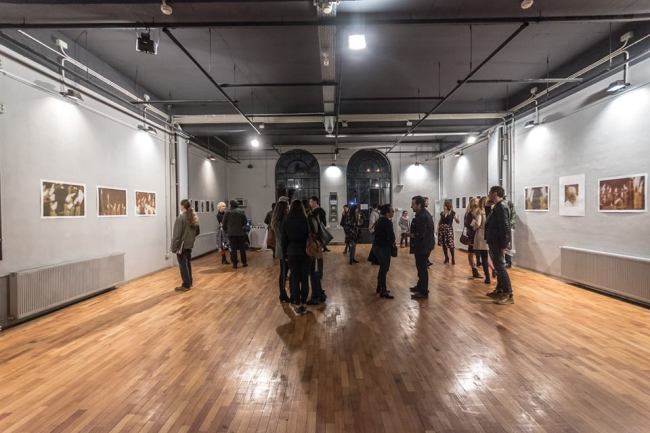 Photo credits: Atelier 030202 Facebook page; Mihai Theodor Sava