SORRY GUYS, THIS PLACE IS NOW CLOSED.
Check other similar stores here.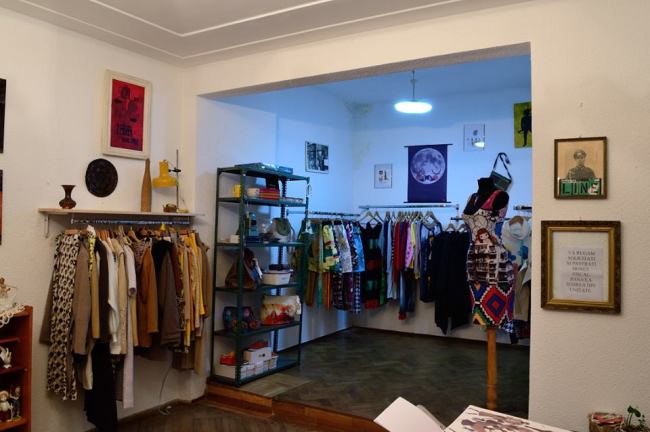 Downtown Bucharest, Kombinat is the new place where you can shop, drink a cup of tea and get offline the real pulse of the city directly from our Bucharest Tips team.
Kombinat house, situated on 21 Pitar Mos St., 5 minutes from Piata Romana metro station, hosts in its ground floor a fashion store and a retro-vintage relaxing space in its first floor, with music on vinyl, tea and books, as well as an info point for Bucharest tourists.
The store, based on the concept of slow-shopping, is a different second-hand and vintage boutique, also hosting a zone with clothes and handmade accessories from Romanian fashion designers.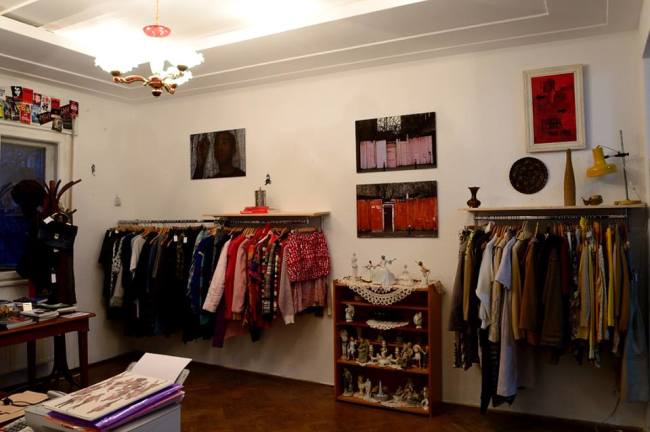 Sufrageria Kombinat (The Drawing-Room), situated at the first floor, is a place for taking a break with a tea and a book, magazines and board games, free WI-FI, where you can choose from a selection of teas, fruits infusions and instant coffee, all self-service. For three hours you pay only 10 lei (approx. 2.5 euro) and the drinks are on the house.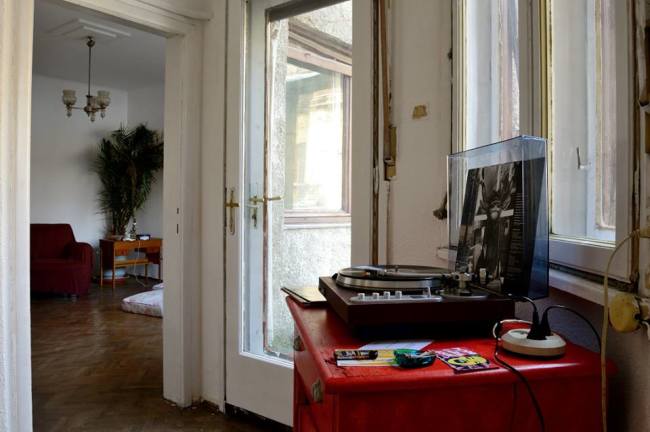 Kombinat is open daily (except for Sundays) starting 10.30 am (12.00 pm on Saturdays) until 8.30 pm.
The alternative tourist info-point, made in partnership with Bucharest Tips, includes tips on events and places in Bucharest and you can actually talk to a local and ask questions about your trip to Bucharest.
Kombinat recycles, combines and reinterprets clothes, object and ideas, downtown Bucharest.