This soft rock band form Bucharest, Romania describes themselves as "Glamorous Bluesternative Rock for the broken hearted" .
The band recalls Romanian folk and blues spirit from the 70s – 80s, adding to the recipe new ingredients such as the post-revolutionary spleen and the Romanian alternative culture's under-layers: a new form of resistance.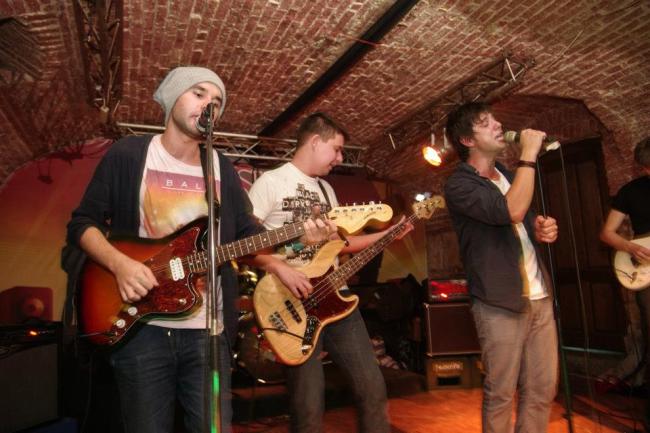 Their melancholic sound is also sustained by the impact of the lyrics: obsessive repetitions, the danger of an imminent lost and the meaningfulness of the smallest of gestures.
MOEBIUS:
Stefan Eremia (vocals/guitar)
Andrei "Deiu" Erdei (guitar)
Gabriel Kirmaier (guitar)
Bogdan Stavarache (bass/vocals)
Andrei Țîrcă (drums)
They started in 2012 a series of acoustic concerts in some Bucharest alternative places such as Dianei 4 and Home Matache.
Keep informed with news on their facebook page.