Next month Bucharest will host a series of cultural events, which will transform our capital city into a HUB of culture. And, in order to help you choose your own kind of event, please find bellow some guidelines for each main cultural event that will run in Bucharest in May 2014.Enjoy and be there!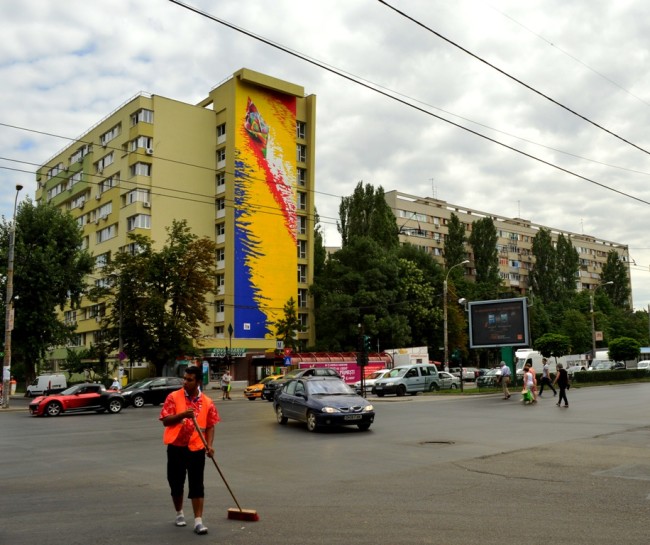 Romanian Design Week 2014 (May 16 to May 25): DESIGN IN PUBLIC SPACES
The aim of Romanian Design Week is to showcase, to support and to promote Romanian design and, furthermore, Romanian creative industries by presenting them to a wider, global audience. By encouraging Romanian design, the event will manage to promote Romanian culture and the talent that nourished it.
Romanian Design Week is created and organized by The Institute.
Romanian Design Week is an event dedicated to Romanian design that addresses a broad public of professionals, amateurs and enthusiasts. And will involve Bucharest's cultural venues, galleries, design studios, hotels and restaurants, which embody the city's creative dynamic, setting a vibrant itinerary of exhibitions, pop-up shops, creative conferences, parties and other events.
Romanian Design Week 2014 will run from May 16 to May 25 and will focus on the importance of design in public spaces.
2014 Edition will include the following domains: Graphic Design, Branding and Advertising // Architecture, Urban Planning and Interior Design // Fashion Design // Product Design // Lifestyle Design (which includes Food Design, Sound Design and Digital Design).
Romanian Design Week 2014 will talk about urban life and the theme will be declined in the areas that we cover in the main exhibition and also in the related events that will draw the design map.
The way we see and perceive the environment is essential to the way we "build " our lives, to the way we define and then refine preferences and " tastes". More: http://www.romaniandesignweek.com/

The European Night of Museums (17 May 2014)
The European Night of Museums is a successful event inaugurated by the French Ministry of Culture and Communication and already at the 10th edition. Its official patrons are the Council of Europe, UNESCO and the International Council of Museums (ICOM). The Night of Museums is the nocturnal twin of the International Day of Museums organized on the 18th of May.
The National Network of Romanian Museums (RNMR) is the official partner of the international event. It supports the Night of Museums by consistently promoting the activities organized by the participating Romanian museums, through the national media and through the site www.noapteamuzeelor.ro. Starting in 2011, RNMR is coordinating the museum circuit in Bucharest. Source: www.noapteamuzeelor.ro.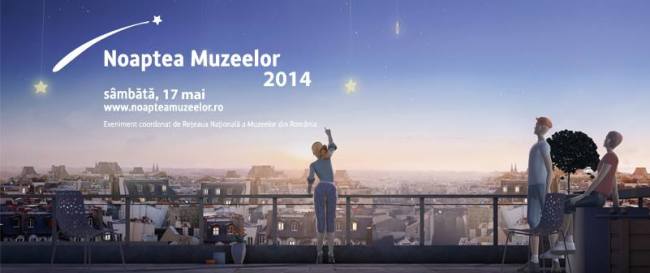 Bucharest's first professional and public art pavilion (May 22 to May 25)
From May 22nd to May 25th 2014 will take place Bucharest's first professional and public art pavilion – ART SAFARI – in an expositional ensemble comparable to great art pavilions from other European capitals. Designed to offer a comprehensive presentation of Romanian art, Art Safari features a wide range of artworks from heritage art to contemporary art. Over 100 galleries, museums and cultural institutions will be attending the event, mostly Romanian, along with participants from Austria, Italy, Germany, France etc.
Art Safari will be hosted in an expositional ensemble built for the occasion in the George Enescu Square, following the architectural project designed by Prof. Phd Arh. Dorin Ștefan. The Pavilion's architectonic structure specially designed to exhibit artworks will be built using professional materials similar to those used in creating art pavilions such as the Venice Biennale, TEFAF in Maastricht (world's first place art fair in heritage art), Frieze in London (world's second place in contemporary art).
The Art Pavilion's main purpose is to facilitate an unmediated dialogue between Bucharest's public and authentic values of heritage and contemporary art, presented in a refined curatorial manner.
The Pavilion is divided into six distinct sections: Museums and Cultural Institutions; Heritage Art; Contemporary Art; Collectibles; Design; Art Business & Media. Moreover, the Art Dialogue section will be animated by a series of debates, book launches, and performances. More: http://www.artsafari.ro

Bucharest International Biennial of Contemporary Art (May 23 to July 24)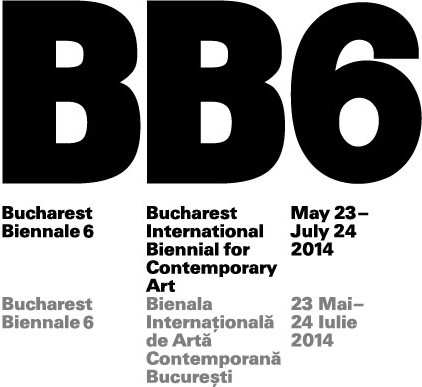 BUCHAREST BIENNALE #6 will run from May 23 to July 24 and the exhibition will explore the double meaning of the word apprehension, the fear or anxiety that something bad might happen and in the sense of comprehension. (Extras from the curatorial text by Gergő Horváth)
BUCHAREST BIENNALE promotes awareness and dissemination of the culture, particularly in the fields of the arts, by means of exchanges and cultural cooperation within Europe and beyond and is looking for strategies that would develop mutual understanding and offer insights from different perspectives.
BB aims to resolve the twofold problems of tradition and modernity, past and present, localism and global village, it strives to attain a balanced status between its aesthetic/artistic quality and popularity by overcoming the feeling of estrangement that the general public has towards the contemporary arts.
BB is building a strong partnership between Bucharest – which is more than a city, it is a symbol of how political can be reflected in every aspect of life – and the Western Europe; it links to an universal problem – that does not take into consideration the geographical or historical context – the problem of resistance in daily life, of details and living as a way of living. BB is a structure able to transform the City itself into an ongoing workshop-cum-field of action. More: http://bucharestbiennale.org/
Today, BUCHAREST BIENNALE is the only contemporary art biennial in Central and East Europe.
White Night of the Galleries/ NAG #8 (May 23)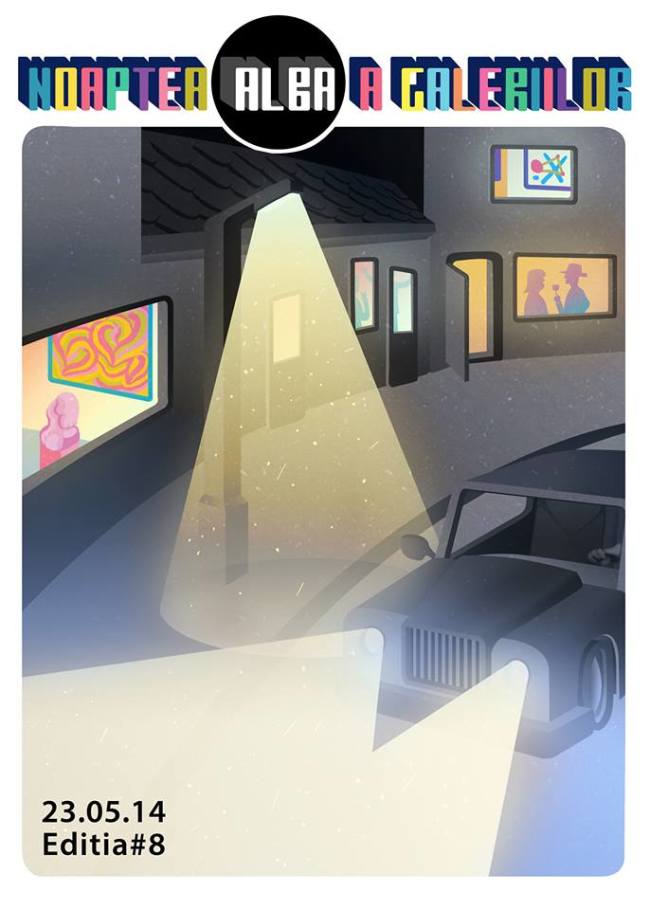 More than 28 galleries and 25 alternative spaces and related events await you in Bucharest on May 23, 2014 at the White Night of the Galleries / NAG, the 8th edition. Initiated and organized by Ephemair Association, the project develops a platform for promoting emergent contemporary art.
Ephemair Association aims at developing cultural projects that promote Romanian and international contemporary art. The Association Ephemair is assuming a responsible social and educational role for young people trying both to facilitate access to the culture of their generation and to a series of various cultural events.
With a main focus on Bucharest, NAG aims at expanding its actions to other important urban cultural centers in Romania, thus involving young people in a dynamic and exciting event that presents the art of the generation they belong to.
As organizers of the most popular local nightly event after the Night of the Museums, NAG try to offer the public new attractive inserts alongside with the events presented by the participating galleries each year.More: http://noapteagaleriilor.ro/ Poster: Mircea Pop
Find more info about events schedule and venues in our Events section.