This week Bucharest reveals to you with its best spring crop!
We propose: alternative shopping (from yard sale to fashion showrooms to collectors items and traditional crafts), disappearing music and political films, state-of-the-art DISCO where you'll discover the unique flavor of Rompop, parties and sunny spring downtown terraces.
Have fun!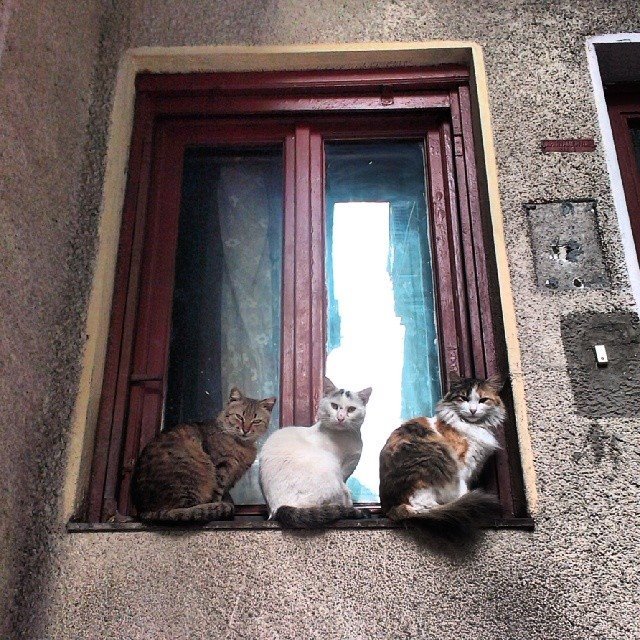 Monday April 7
Start your Bucharest week with a cocktail or a draft beer on the downtown terrace @ Control – looks like the weather is nice today. From 8 pm an interesting Romanian documentary is screened in the club - TURN OFF THE LIGHTS, directed by Ivana Mladenovic. 5 lei (EUR 1)
Tuesday April 8
Keep the pace with the third edition of Cinepolitica International Film Festival, which will take place between April 8th and 13th in three cinemas in Bucharest: Studio, Elvira Popescu and Union. Tickets from 10 to 14 lei (EUR 2-3).
If you have a special thing for fashion, Lia Aram is opening her showroom, so this is the perfect occasion for you to mingle with your Bucharest peers. Women fashion clothes + a jazzy evening in a beautiful villa downtown Bucharest. Free entrance. (Take some extra cash for a fashionable souvenirJ)
Wednesday April 9
Music will do you good. Discover the terrace @ Dianei 4, a meeting place for young revolutionaries and not only. Tonight, starting 8 pm, dig for some disappearing music of the 20th Century with Ian Nagoski. 90 minutes of tunes that will change your day (Free entrance).
Keep the music alive and take part of the JADD series of performances tonight with Mostly Other People Do the Killing, a jazz quartet based in New York City. (entrance fee: 30 lei – about EUR 7)
Thursday April 10
Turn the page from jazz to punk and discover THE punk basement in Bucharest - Underworld. Smoky, packed, loud. Tonight live music from France and Romania, The Irradiates + Raizing Hell, entrance fee: 10 lei (<EUR 2)
Friday April 11
The show must go on! You are lucky for being this week in Bucharest but you aren't aware of it yet :) You have the chance to discover one of the best event concepts in Bucharest – DISCOTECA and a new (for you) music genre- the ROMPOP. Tonight with a Romanian DIVA, Corina Chiriac! The DJ sets will blow your mind and twist your body, so prepare for a true disco! (entrance fee about EUR 10 or less)
Saturday April 12
If you liked Dianei 4 (see Wednesday) you must come back today for some yard sale shopping. See what Bucharest hides in its closet!
Later on discover one of the newest alternative event venues in Bucharest, Colectiv, set in a former snickers factory. Tonight, their special guests, Counterstrike, the pioneers of Drum & Bass stage in South Africa, will make YOUR snickers shake. Entrance fee: 15 lei (<EUR 3)
Sunday April 13
It's time to get your special souvenir from Bucharest.
If you are a true collector, that's your big day. New and vintage: SNEAKERS & STUFF / APPAREL & ACCESSORIES / RECORDS / PRINTS & MAGAZINES / URBAN TOYS / QUALITY SHIT!
If you are the old-fashioned type, maybe a Romanian traditional peasant fair will be more appealing to you: Easter eggs, crafts, workshops, food, traditional music etc. This is a one-of-a-kind experience if you are interested in Romanian traditions! Entrance fee - 4 lei (< EUR 1.5)