If you are in Bucharest this week, take a look of the freshest tips of things to do, cheap or free events happening in the city!
Are you up for a marathon of festivals? We focused this week on a number of Bucharest festivals, so if you love jazz, film or advertising, this is your trip!
Not to mention you have to sign the Balkan Expressionism Manifesto together with Paul Hitter, to support some ping-pong teams in the garden of Eden, to meet Brutus in his Bucharest home, to do something else (than expected) with a pillow, to play Queer on Saturday night + other great tips for spending quality time with no /less money in Bucharest.
Have fun!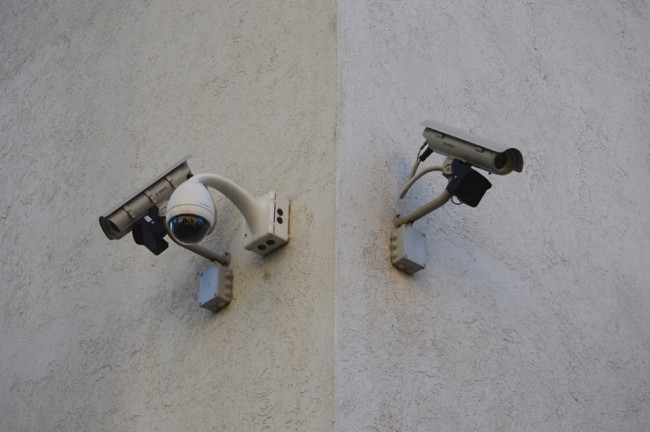 Monday, March 31
One of the most special places in Bucharest, inside (and outside) Stirbey Palce on Calea Victoriei is Eden club, with an impressive hidden garden where cool unconventional things usually happen! This Monday at 7 pm go there and be a supporter for some ping-pong games between teams of locals. It's fun and the draft beer is 50% off!
Tuesday, April 1
If you were a Bucharest local, you would have definitely known that on Tuesdays BRUTUS comes to Control club, top alternative venue featuring the best club concerts in the city.
Who is Brutus? Better ask WHAT is it:) Well, is 50% BAR DISCOUNT after 22.00h! Usually Brutus also come along with a nice live concert, this Tuesday it's UFOMAMMUT (IT), worldwide recognized as the creator of a unique brand of psychedelic sludge. The entrance fee for the concert is 25 lei (EUR 5.5).
Wednesday, April 2
Today is the closing night of the Bucharest International Film Festival (BIFF), a good opportunity to check some fresh movies if you are a film lover.
Thursday, April 3
This week, the Thursday is the F day in Bucharest! F like in FESTIVALS! We count for you:
1. Jazz in Church Festival – second edition. During 4 days, starting today at 7 pm you will have the chance to listen to a live eclectic selection of European artists: well-known jazz interpreters, young promising musician, as well as a number of music projects specially designed for Jazz in Church. Entrance is 75 lei (about EUR 17), but the extra money spent will be heavily rewarded by this unique event if you are a jazz lover.
2. NexT International Film Festival, 8th edition. Starting today at 7.30 pm until April 7th. A young festival dedicated to short and medium films, screening over 100 productions from all over the world. Tickets are between 10 and 20 lei (EUR 2.5 – 3) each night.
3. Bucharest Creative Agencies Night 2014. This is a not-to-be-missed totally free event which will help you get in touch with hundreds of creative Bucharest people! This Night, tens of advertising, PR, media and digital media agencies in Bucharest are opening their doors starting 8 pm until midnight and even later! They have prepared for you concept parties and events, surprisingly fun and twisted, as well as homemade cookies, concerts, games and more!
Friday, April 4
Have you heard of the Balkan Expressionism? Art addicts, it's time to sign the Manifesto! Paul Hitter (a young visual artist with a unique style) is showing his new works on some nice Gypsy accordion tunes! Be there at 8 pm for the opening! Entrance is only 10 lei (EUR 2.5), including a complementary 50x70 print signed by the artist!
If it's Friday, we have to dance! Bucharest has prepared for you some parties, all you have to do is dance until the sun is up! Choose on your own:
Dance with Dutch trio Kraak & Smaak @ Colectiv (entrance is 30 lei – below EUR7 if you get there before midnight)
We Dance Anniversary Party w. Ben Klock, Ambivalent, Cezar, Barac hosted by a well-known communist massive building which is not the Palace of Parliament! Not sure yet how much is the entrance fee, but you'll surely get in for EUR 10-15.
Saturday, April 5
Have a morning walk on Batistei St. and stop to admire the Spayer Palace (dating from 1900). Starting 11 pm it hosts a Garage sale, so you might discover some pretty things to buy cheap as Bucharest alternative souvenirs :)
Did you have enough sleep last night? Grab a pillow and join the International Pillow Fight Day 2014 @ Piața Universității (University Square) in Bucharest, starting 4 pm! Take your camera for the craziest fluffy pictures from your Bucharest trip!
Night is still young and it's Saturday! Let's celebrate it with diversity and golden sounds. This April's first Queer♡Night is taking place @ Club Guesthouse. Be there after 11 pm, entrance fee: 10 lei (EUR 2.5).
Sunday, April 6
Let's close the week where we've started it! (See Monday). BBQ SUNDAYS - Each Sunday Eden Garden brings downtown Bucharest the smell of crazy themed barbecues. Latest edition brought Bosphorus and Americano, so prepare today for a culinary surprise.