Things to do in Bucharest for about 5€/ 25 lei or less.
Welcome to our FREE & CHEAP Bucharest series. We hope this will allow you to find interesting things to do in Bucharest. For any suggestions please use the Feedback button and let us know your opinion.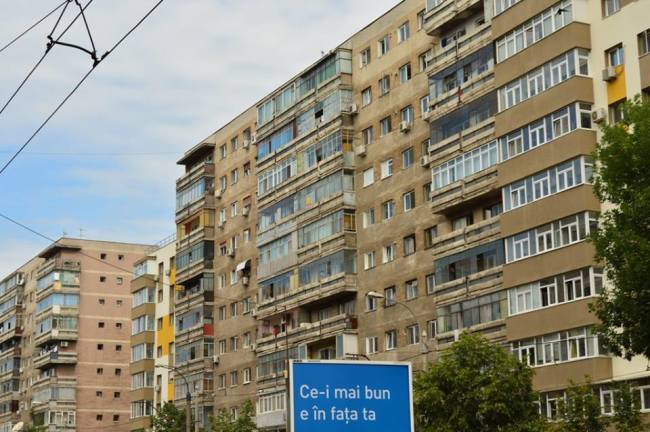 Monday 17 March
ART: "Rezist-Exist" (I resist-I exist) exhibition by Dan Perjovschi @ French Institute in Bucharest. Dan Perjovschi is a Romanian visual artist well known for his drawings. Free, until 14 April. Starts at 10:00 Ends at 18:00.
"Desenarium" by Ioana Şopov and Paula Rusu, first personal exhibition, @ Imbold Galeria. The exhibition can be visited until April 2nd, 2014. Free entrance. You can drink a beer or a tea at Acuarela.
FESTIVALS: The International Human Rights Documentary Film Festival One World Romania returns to Bucharest between March 17th and March 23rd. Multiple venues, more info here. 2, 22€ / 10 lei a day.
WORKSHOP: You can also drink a beer at BEAT Bar and learn something about African Drums. Free, starts at 19:30.
Tuesday 18 March
ART: "Day by Day" Laura Patru photo exhibit @ Londophone. Free until 30 March. Cheap beer and great exhibition.
CONCERT: Electro - Rock concert, STEMA video launch @ Control. Special guest: Eyedrops. Afterparty w. Brutus! (50% bar discount after 22.00h). Free, just turn up, 21:00.
Thursday 20 March
ART: Drawings exhibition "Phantasmagoria" signed by Raluca Arnăutu @ Anaid Art Gallery. Free until April 5th.
CONCERT: AURA live!; pop- rock concert @ Silver Church. Free, just be there at 20:00.
Friday 21 March
ART SHOW:Visit Contemporary Norwegian Architecture exhibit @ MNAC, until 22 March. 2,22€/ 10 lei. Enjoy the MNAC terace.
CONCERT: 10 years of Underworld series! Daily Noise Club( BG) & Raizing Hell(RO) live! @ Underworld. 2, 22€/ 10 lei, be there at 21:00.
Basska live! Reggae, Ska, Balkan Sound @ Panic! 3, 33€/ 15 lei, turn up at 21:30
PARTY: All Hollow #7 (Spring Issue) launch party at Ghika Palace, with musical guests AQUARIUS HEAVEN, Oktopus and Fouchat. Entrance fee 5, 56€/ 25 lei (magazine included). Party starts at 21:00!
The CAN (The Collective Art Neighbourhood) launch party @ Colectiv. Live music with: Poetrip, Tomma Alistar, Dan Basu, Nerub & Călin. Entrance is free, turn up there at 21:00.The Collective Art Neighbourhood is an all-in-one unconventional space, one might say, in which invited resident artists live, work and exhibit their work, being able to interact with the local Bucharest art scene.
GENERATOR! Charity party @ Dianei 4 with DJ Ufe, DJ Alt Om & DJ Piftek. 2, 22€/ 10 lei donation for children in need.
Saturday 22 March
DANCE SHOW: Experience "Melange a Trois", contemporary dance @ Silencio. 2, 22€/ 10 lei, be there at 21:00
SHOPPING: Yard Sale – REUSE, RECYCLE! @ Dianei 4. Free entrance, nice place, and cheap prices. Be there between 10:00 and 18:00
CONCERT: Valerinne & Faunlet live!, post-rock concert @ Question Mark. 3, 33€/ 15 lei, be there at 21:00. Cheap beer, great music, cozy place.
PARTY: You can F(UN)KING WITH THE 90's with DJ [email protected] Fabrica. Free, starts at 21:00. Or join the Costume Ball @ B52 Club. Free, be there at 22:00.
Sunday 23 March
CONCERT: Romanian Electro Fusion concert @ Question Mark. Crowd Control live!. 2,22 €/ 10 lei, turn up at 20:00.
PARTY: Underwater Dance Music @ Control. Free just be there at 21:30. A relaxed Sunday with one of the most versatile DJs around, Scoromide tries to tell a story with each song, regardless of its genre.