Are you planning a visit to Bucharest or Romania? You may find useful this new tool for exploring the cultural patrimony (museums and collections) directly on your mobile phone. If you travel to Bucharest, this touristic app will assist you in discovering over 50 museums, collections and memorial houses locatewd in Bucharest.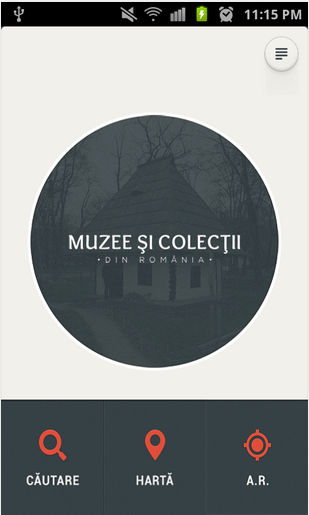 The "Museums and Collections of Romania" bilingual (Romanian and English) application provides information (address, opening hours, telephone, web site, description) about 943 museums that Romania has, together with more than 5,200 photographs.
Various search filters are available, allowing the selection by name, category (archaeology and history, art, religious art, ethnography, memorial, natural sciences, science and technology), locality, county, historical region (Banat, Bucovina, Crisana, Dobrogea, Maramures and Satmar, Moldova, Muntenia, Oltenia, Transilvania) or distance from the user's current position.
The museums can also be displayed on the map or in an augmented reality module. As the database is stored locally, an Internet connection in only necessary for accessing photographs, maps and navigation related features.
The application was developed by the Association of Friends of the Romanian National History Museum in collaboration with the National Heritage Institute (National Database of Museums and Collections in Romania) and the ICOM (International Council of Museums) Romanian National Committee, through a project financed by the Administration of the National Cultural Fund – Cultural Projects 2013 programme.
The mobile app is free of charge and can be found here and can be downloaded from both Android and iOS.