There are for sure so many different ways for you to be a tourist in Bucharest: this one is an alternative way, as we always recommend on Bucharest Tips. Mingle with the locals, feel how their leisure spots sound and smell. Get to know the city by doing what Bucharest residents do and always experience their hidden places. We know it's hard when you are by yourself, just with a mainstream guide in your pocket, as the underground Bucharest sometimes maybe hard to reveal.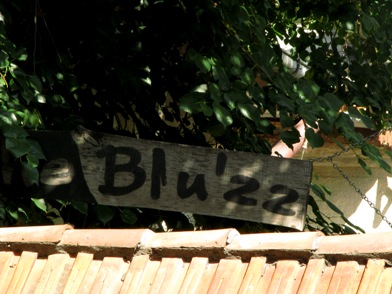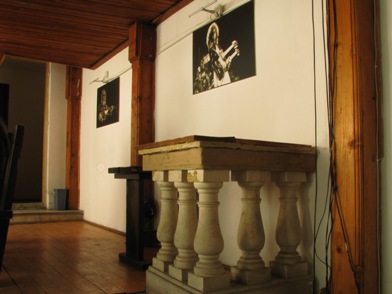 The Blu'zz bar is one of these underground challenges for a tourist; even if very close to the city centre, the bar is hidden on a quiet residential street, with old houses from the beginning of the 20th century and big old trees, with no touristic hints for you.
However, as you turn left from Olari St. their wooden sign partially covered by a beautiful linden tree is your first hint for the blues bar. Don't be disarmed by the door, it may be closed; just ring the bell and it will open for you – the mystery is that spice you really need for your trip to be complete!
Now that you are already inside Blu'zz bar, you can relax – this review is about a place in Bucharest where you go for a chill, not for a thrill. Prepare yourself for a large collection of blues playlists, sometimes spiced with classic rock or jazz or even Romanian old songs from the '20s (mainly about Bucharest life), as we enjoyed the last time we went there!
It was on a warm Sunday afternoon from the beginning of September, when the good smell of a barbecue, together with the promise of a fresh made "tzuica" (a Romanian traditional strong alcoholic drink made from fruits) made us happier than on an usual visit… Indeed, the Blu'zz bar occasionally organizessmall cultural events, such as concerts or movie screenings. We had the surprise of a vintage and handmade fair which made our experience even more pleasant: young designers together with their families and friends, smiley faces and the overall atmosphere of a picnic.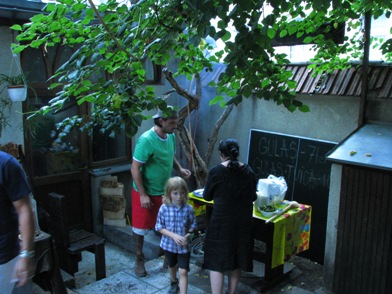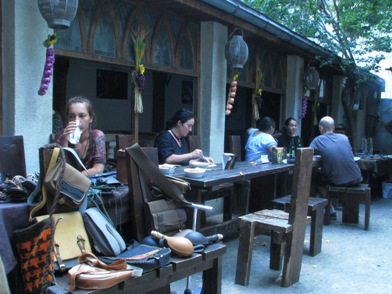 We mingled of course and took a sit on the nice wooden porch, everybody was relaxed and the kids were playing. Just like visiting a friend's yard barbecue, we had a nice conversation waiting for the concert to start in the evening, accompanied by a tzuica, some beers and a traditional dish, cooked in front of us as we were chatting… Not so many bars in Bucharest will surprise you for that manner…
The Blu'zz bar is for sure anunderground Bucharest place where you can enjoy a nice afternoon or an evening with friends, feeling as home and listening to quality music. There are no waiters: it's just you and the bartender, so nobody will come at your table and ostentatiously stick the menu in your face, it's not that kind of place where you feel obliged to order big and tip large. More like an open house, decorated as such, The Blu'zz bar is the perfect setting for your trip to Bucharest to look authentic, getting to know the culture and the people living here.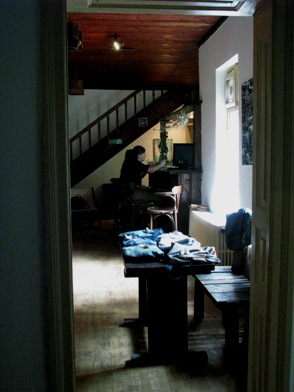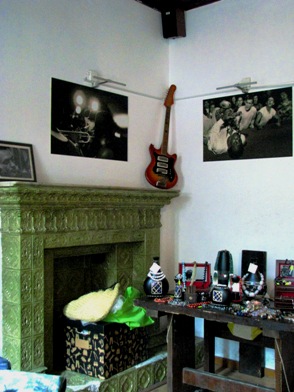 The Blu'zz bar is a place already tasted by Bucharest Tips team. If you are a safe and cozy type, but still looking for an underground experience near the city centre, if you love blues and quality music, go have a drink at The Blu'zz, a house for friends where you will feel like a local.