by New School Defence
Bucharest Historical Centre - old and new, history and contemporary, old rituals and new acquirements! The Historical Centre of Bucharest (The Old Town) has become the one of main point of attraction for fun and leisure for tourists.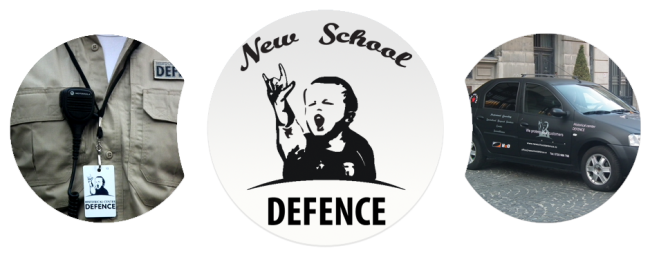 The development of the area had an alert rhythm, therefore, if 5 years ago there were only a few clubs and restaurants, now there are over 150 locations. Along with the development and the increasing number of visitors, the problems and the predicaments have increased as well. Due to an excellent collaboration with the security organs of the state, New School Defence has increased the safety in the Historical Centre for its residents, but most important, for the tourists and its visitors, aiming a safe trip in Bucharest.
Considering an individual experience in guard and safety area of more than 12 years and 4 years of concentrated experience in New School Defence project, and after a long cooperation with the Police, New School Defence has decided to create a TOURIST'S SAFETY GUIDE in the Historical Centre!
This intends to be a small guideline for the tourists for their time spent in the Bucharest Historical Centre not to be disturbed by unpleasant situations.
Tourist's Safety guide in the Historical Centre of Bucharest
Hoping that they could concentrate in some main ideas the entire range of crime prevention, New School Defence comes with some useful advices for your safety:
• do not park the car in unmarked places or urging the "parking guys"; there are special parking places and a modern underground parking, with access from Ion Ghica Street or Academiei Street.
• do not give money to beggars; they often make more money than an average salary!
• be careful at flowers' street sellers; often they only want to distract your attention, so that an accomplice can steal from you!
• avoid having voluminous luggage with you; these will weigh down your walk in a crowded zone, and will disturb the other persons as well!
• do not enter in locations with no posted menu prices; to avoid unpleasant situations with the Clubs' and Bars' employees, be careful to the menu prices: if it's a gram weight price or a portion price!
• if you observe any unpleasant situation please ask for help from security agents or from Police; they are trained to resolve this conflicts, so that you can enjoy your free time safe and protected!
• the security agents are those who ensure the interface between unpleasant situations and you; ask for their help for any conflict or any crime; they are there for serving your interests!
• store your cloths to the wardrobe: they are safer there and they don't disturb the other customers.