Prepare thoroughly your cultural visit to Bucharest: here is some help if you wonder what are the best monuments and historical sites to visit in Bucharest!
Pay a visit online to the virtual historical Bucharest, Romania – this interactive map is a useful tool to plan your tours and sightseeing, but also to better understand the historical importance of the sites in Bucharest, their category (churches, palaces, statues, inns, houses, industrial etc.), period of construction and architecture details. Click on the image below in order to see the Bucharest Historical Monuments interactive map: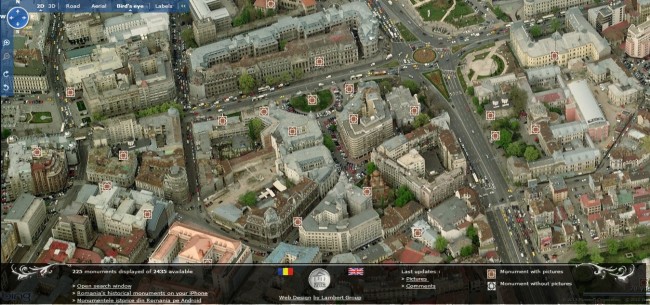 The map also provides pictures of the monuments together with address and location, zooming and different views so you can faster draw your cultural itinerary through the city of Bucharest. There is also available a search tool for you to select your interest, such as period, type, class or location.
If you are passionate about History, you may be pleased to find out that this project belongs to a group of History lovers – an Association of Friends of the History Museum of Bucharest – called APMNIR.
And… don't forget to visit the National Museum of Romanian History itself! Also you can browse Bucharest Tips's CULTURE section for Bucharest other museums, monuments, etc., recommended by the locals.