If you want to discover the history of Bucharest, to find original stories and information about the streets and personalities that have passed through these places, about the journalistic center of the Bucharest interwar period, the private life of the Romanian Royal Family, the summer gardens and theaters of the Romanian Capital, about former hotels and pubs, but also famous mayors who contributed to the development of the city, lifestyle and things to do in Bucharest, now you have an alternative of leisure.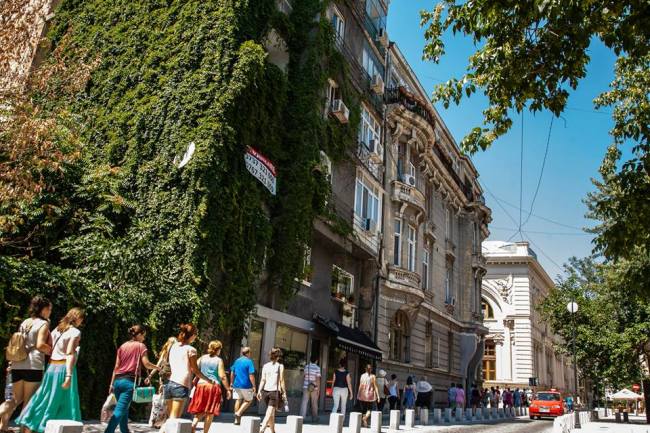 Romanian Association for Culture, Education and Normality- ARCEN- launched on Saturday July 27 2013 , "With the rod around the city !" (Cu bastonul prin Bucuresti!), a project that gives Bucharest locals and tourists sixteen free guided tours, conducted for eight weeks ( between July 27 – September 8) on a route of 2 Km, every Saturday at 11:00 and Sunday at 18:00.
The route includes ten stops, along the streets of Bucharest, such as: Calea Victoriei St., Constantin Mille St., Ion Brezoianu St., Elisabeta Bld., Ioan Zalomit St., Ion Câmpineanu St., CA Rosetti St., Nicolae Golescu St., Anastasie Simu St., Magheru Avenue and will run for a duration of 2 hours.
An interesting element in this year guided route will be the introduction of a Bucharest area that bears the stamp of the communist architecture.
Tour-guide "With the rod in Bucharest!" will be held on the following dates:
August 3 to 4
August 10 to 11
August 17 to 18
August 24 to 25
August 31 to September 1
September 7 to 8
Starting point the National Military Circle (Cercul Militar) and as endpoint the Magheru Bld.

View Larger Map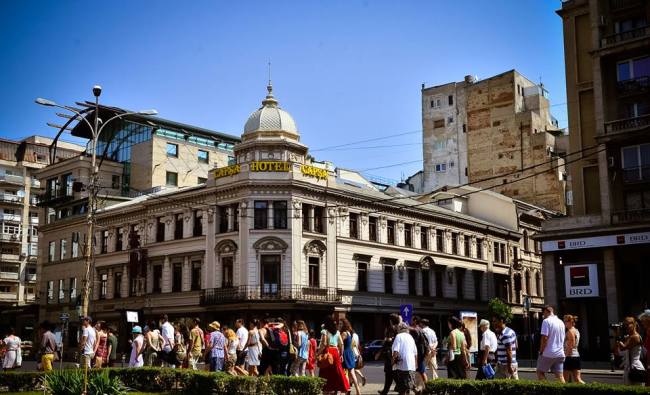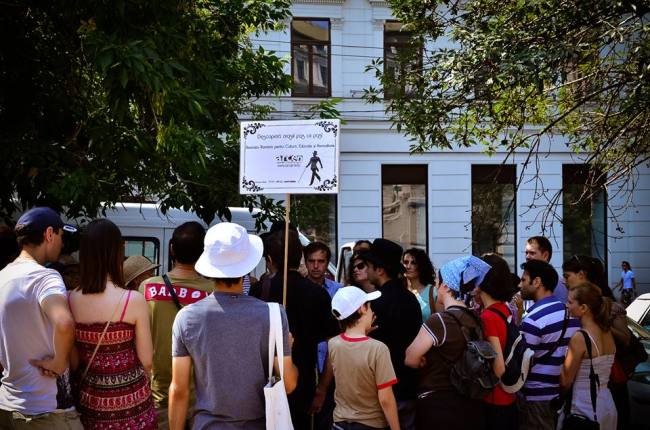 ​