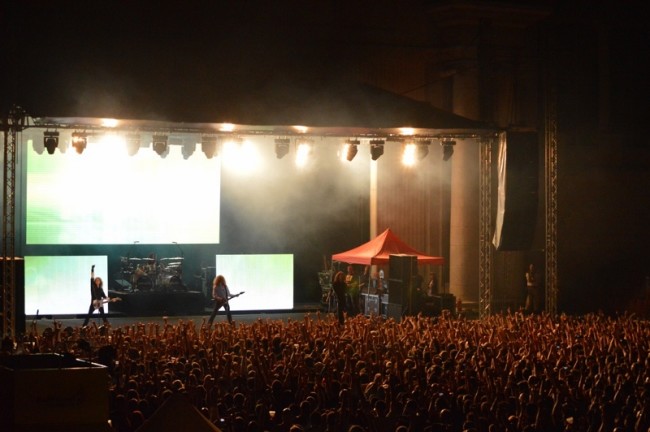 Well, just to start with the end of it, Bucharest surprisingly sky at night was the perfect closure for a round show. Megadeth sparkled through a kind of a time lapse, and the worm hole closed 10 minutes after they left the stage with a super storm came like from nowhere. Part of the "setting", arranged by the upper event managers, the gods of the sky, to better mark the moment.
Their appearance as metal monster from the past gave confidence that some things stay there, as they should, and this is reassuring. Megadeth has played for fathers and sons, proving that Bucharest has a metal-driven community that looks good and know how to enjoy being together.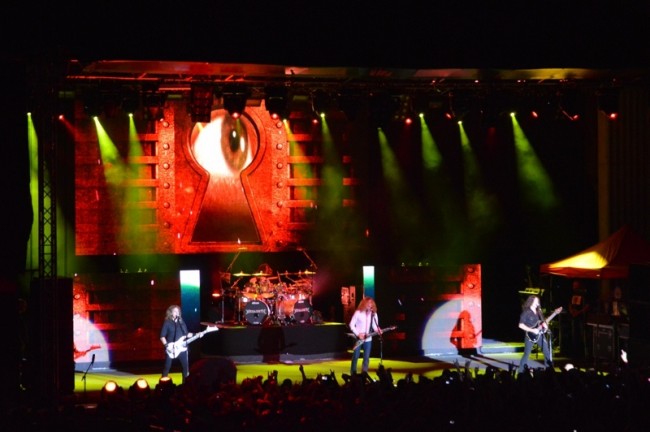 The show in Bucharest has opened Megadeth's new tour for promoting their most recent album, Super Collider, and was actually announced as a concert with oldies but goldies. Which in fact it was, only that from a certain point, Dave Mustane decided to introduce the Romanian crowd to the new album. Super Collider, the new song, was received with great joy and empathy, as Dave was kind of emotional when presented it. The audience was proud to hear it for the first time and shaking the Megadeth T-shirts was the right thing to do.
We went there in a small crowd, old friendships dating since we were listening to the band on audio cassettes, in high school. Some of us were there for Megadeth each time they came in Romania (that was the fourth). Some enjoyed Holly Wars, others Symphony Of Destruction, as the playlist was set for to cover broader tastes.
The Bucharest concert on 22nd of May filled up Arenele Romane venue in Carol Park, over 3,500 metal heads, from the youngest to the oldest, some (mostly the youngest) cheering up Dave in front of the stage, crying and of course, singing along, while others comfortably sat on the chair circles of the arena, preferring to enjoy a much broader (and older) perspective.
The opening act wad performed by the Romanian heavy metal band Trooper, already a usual guest of big rock concerts in Romania, as they have performed in the opening of Iron Maiden, JUDAS PRIEST, WHITESNAKE , SCORPIONS, Manowar, Europe, Children Of Boodom etc.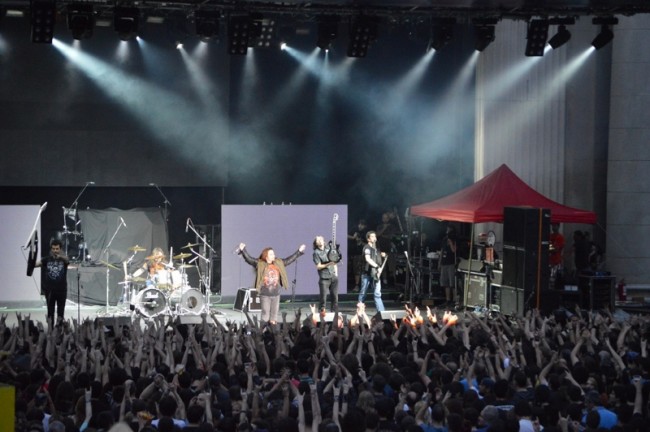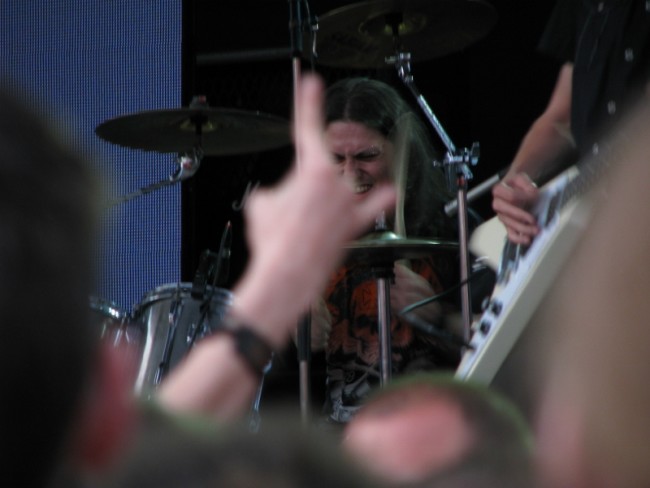 The organizer, Project Events, has made it all smooth, with chips for drinks, so getting a beer was a matter of minutes and good security, preventing unpleasant moments to occur. Civilized, almost too civilized for a rock concert, some may say. But as we said, it was a concert for fathers and sons so there was place for each one to find his best approach to the band.
Bucharest is this year the scene for several great metal rock concerts, both on club stages and arenas, with Megadeth and Iron Maiden as the heavy stars. Hope we got you inspired to rock in Bucharest this year!