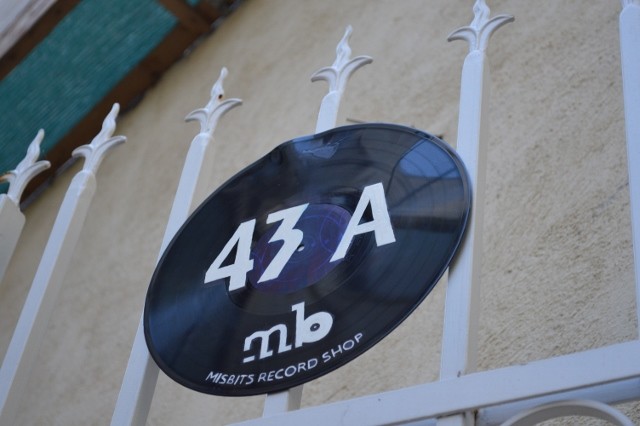 Bucharest, 43A Fainari St. A house and a record shop. A DJ girl and a dream she used to have. Now it is reality. And the only record shop of its kind in Bucharest, Misbits.
Ioana Parlog is a DJ for about seven years. As a consequence of her passion for music, the vinyl store came along the road. In Bucharest, apart from the music instruments stores and some concept bookstores, also selling some records, there is no other specialized vinyl shop. There used to be another one in Bucharest a few years ago, quite cool one, called Off The Record, but the financial crises killed it too, together with other small Bucharest alternative concept stores made for passion and less for money.
Ioana used to buy her records on the internet, so with her DJ job she started thinking seriously for the last two years to open her own vinyl store, specialized in electronic music. She is convinced that if it was not her, someone else would do it, as Bucharest requires its own hubs for vinyl lovers and professionals.
What is the specific of your Bucharest record shop, Misbits? Can someone also find newly produced Romanian vinyl records?
For the beginning I wanted to start with deep house, techno and dub techno. At least for the new ones. I have new records but also second hand, each with their own room:) . The second hand records also feature funk, hip-hop, drum'n'bass, classical music, Romanian pop music and some jazz.
For the moment I work with Ourown for the distribution of many dub techno Romanian records.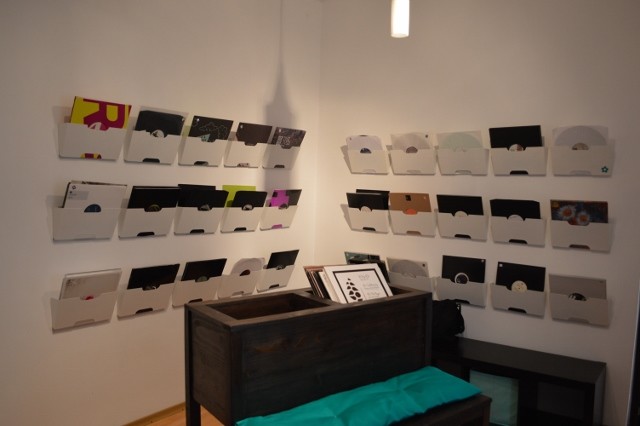 Is there in Bucharest a public aiming to buy records? Who is coming and what is buying? Are there tourists yet?
There is a public, of course. In the last two years there are a lot of DJs in Bucharest, especially for that the vinyl market is growing. As we are a specialized shop, most of the clients buy house, techno, but they are also interested in other genres too! The tourists reached us, certainly!
How hard was to "cook" such a project in Bucharest? Is there somebody behind your record shop or it is rather a "handmade project"?
I don't think it is that hard… but the beginning, the papers are unfortunately an issue… And yes, it is a handmade project!
What about the Bucharest neighbourhood where you opened the store? Why this house?
The area is rather quiet. Close to Bucur Obor, Lizeanu, on a small street, Fainari. I wanted by all means a house… I kept seeing houses but this was the closest to my heart, as it also has a very cute terrace and a small room for me to live in here. It was time for me to quit my parents' house and I found the right way to do it! :)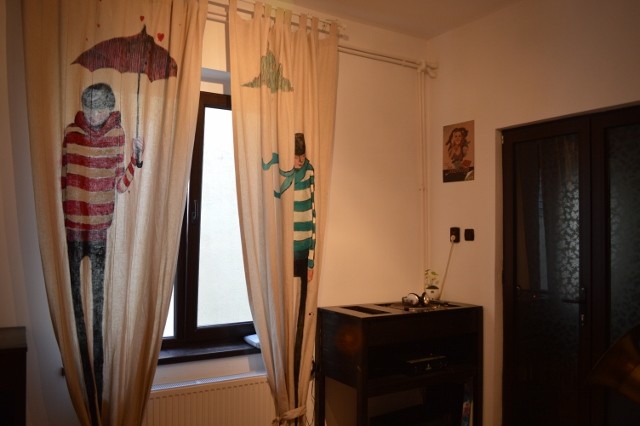 Where could someone listen to good music in Bucharest?
Mmm… there are some places such as GrooveON, Baraka and not in the least… Misbits! :))
What concerts /music festivals are you going to attend this year in Romania?
Well, for the moment I am going to be at Sunwaves at the beginning of May and I will also go to Backyard, Bestfest and there will be others for sure!
What music hears from your shop's turntable right now?
Jazz!
Do you also plan organizing events?
Yes, I plan to have also events. Normally the record shop is opened from Monday to Friday from 12 to 8 pm, but I plan to open also one Saturday a month. This Saturday I organized a small event Bonbon, Crihan, Rotopercutor. They played music from vinyl in the store.
If you were a tourist /foreigner why would you come to Bucharest?
For the music scene and parties :))) and probably to look for a normal job…
If to choose between Rough Trade and the record store in High Fidelity (the movie) what would be your choice?
The record store in High Fidelity!