Aga was born in Poland. She moved to Romania in 2010, after travelling back and forth between Poland and Romania. As a photographer, she turned the long trips into a project called DRUM BUN, a photo essay revealing the distance and yet the closeness bounding the voyager to its voyage. Deserted landscapes, huge housing, details of a pose captured by the passer-by, Aga's photographs tell the story of a perpetual journey, ruled by a fast, vivid, burning intimacy.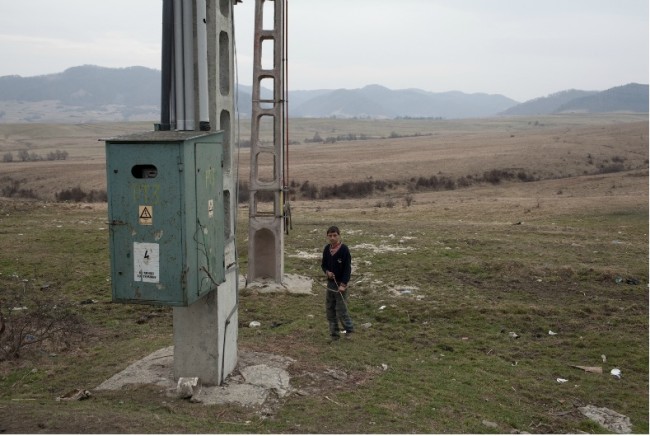 Often included in the composition, sometimes accidental, sometimes wilfully accidental, parts of the travelling car become an actor in the story. The car is the outside viewer, the explorer; this metonymy generates action and reaction. The traveller is there yet doesn't really belong to any place.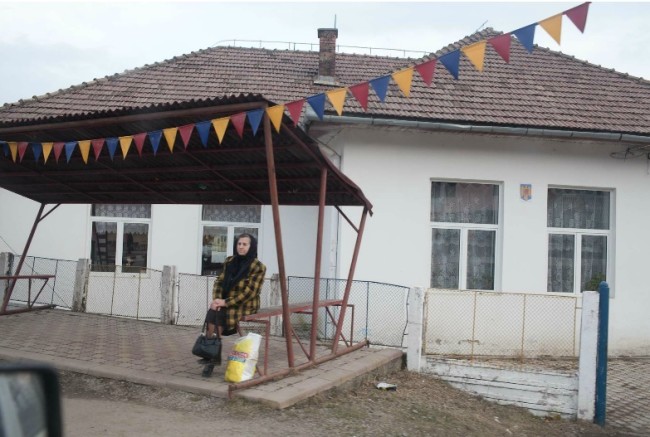 The encounters last less than a second, stealing the intimate gesture of the unseen, the boring postcards so obvious that no local observes them anymore, the strange yet domestic composition of a still life keeping its course outside the intrusion of the camera. The observer is sometimes observed too. Parts of the car appear in the picture as debris of the imaginary pictures took with their mind by the protagonists. A puzzle reunites both viewer and viewed, subject and object at the same time.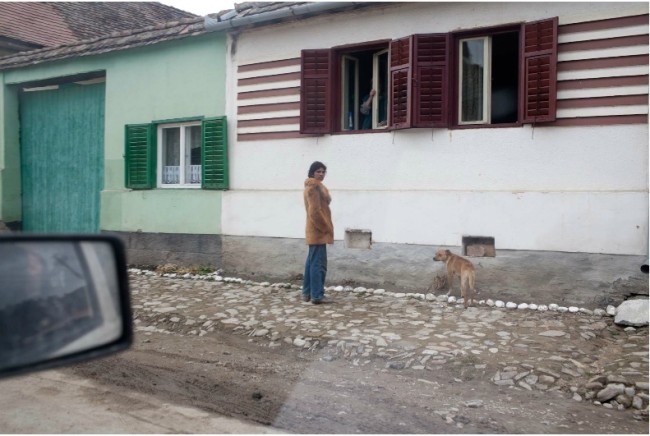 Bucharest. The final destination. At least for now. At first, Bucharest surprised her somehow in the same manner as Bucharest usually surprised strangers: a place of high contrasts.
"First time I came, I landed in Otopeni... and believe me or not, it didn't look that time as glamorous as it looks now; it looked more like some train station in Eastern Europe. It was winter and Bucharest was covered with snow. Main boulevards on the way from the airport looked like I imagined Paris (imagined, because I have never been in Paris) and I am not surprised that some time ago, Bucharest was called Paris of the East…"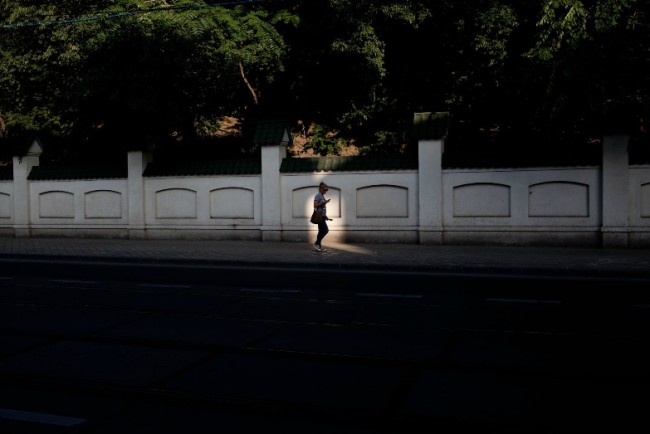 Even if she is not a stranger anymore and everything looks now normal and common, she still finds surprising places and contrasts, often used as a material for her Bucharest photographs.
"Bucharest is for sure an inspiring place, looking totally different in each season and in every part of it. You take one metro stop or a few bus stops and you land in a different world. Very interesting is also the difference between the poor and the luxury side of Bucharest. It's slowly disappearing but still exists... Each place is good to take photographs. You never know what waits for you around the corner…"
For a foreign photographer, Bucharest is hard to get sometimes. Locals can also tell. Guards, angry subjects, stray dogs. It's a matter of chance and sometimes of personal charm.
"If I go to villages, everybody is happy and proud to be photographed. At the countryside people love to pose. They are proud; they wear folk costumes or show their nice wooden houses. In Bucharest people are not used to being photographed. Very often I am being warned by guards not to photograph buildings... it's a bit of paranoia. I am on the street and I can photograph everything… But it really depends where I go. Last time I went to Obor market and I was surprised how nice and polite everyone was. I was expecting to be thrown away from this place. But it was the opposite :)"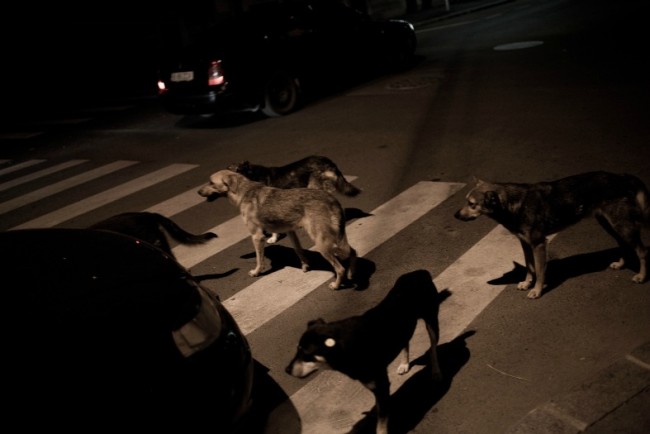 In Romania, she worked for NGOs: Ovidiu Rom, Biblionet and Save The Children. She was invited by the editor Constantin Nimigean to photograph a project for LOVE ISSUE magazine and her work was also published in PUNCTUM ("…probably the best Romanian photo magazine which was ever published, too bad it's not printed anymore! I was published on their website; it was big honour to have my photos next to Andrei Pandele's photographs", she said). Her photos have been also highly rated on Bad or Good website.
Earning a living as a freelance photographer has its downsides. Being committed to her art projects, she does not compromise. She took the decision to keep it independent.
"I do assignment from time to time but it's not enough to support myself. I luckily found here a regular job within an international company and even if I do not work every day as a photographer, it helps me to continue my projects and travel.
I am happy that I can work independently on my projects. I consider photography too important to make any compromises. I could work as a wedding photographer and call myself a photographer but I wouldn't like it. It's not real photography for me. Using camera doesn't make you a photographer.
I had some break during winder and I didn't photograph so much… but summer is coming and yes, I do have some ideas in my head but I prefer to do it then talk about it… This year started quite well, I was invited as one of 50 photographers around the world to The Other Hundred Project ."
Aga's photographs have appeared in such publications as Vision Magazine, National Geographic, Gaste, Gazeta Wyborcza, Dziennik Zachodni and on The New York Times Lens blog. The recipient of several awards for her work, she won second prize at the Southeast Photo Contest – People and Culture in 2010, second prize on a photo contest during International Romani Art Festival, the prize from the Office for the City of Katowice for young creators of culture, an Award of Excellence in Newsweek Poland photo contest A Free Woman, An Independent Woman, as well as Your Shot Photo Contest in National Geographic.