Romanian artist Marius Leonte, 49, had this fixed idea, for Romania to have its own contemporary sculpture park. This is quite a bold initiative, well, someone might think this should have been done by the Ministry of Culture, but Marius is fighting for it ever since. It was unlikely for "just a boy", as he says, to stand up and make things happen at such a level, so INSTALART was born, as a vehicle of his artistic intentions, as a funds raiser, as a speaker for a generation of artists and mostly as a new cultural brand in Romania.
He is a lucky guy and he admits it. His journey was sprinkled with fortuitous encounters on the dissection table that is the Romanian artist's common road. Well, he did not take it for granted though. A lot of hard work, a lot of struggle and the ability to keep his faith when things were driving crazy – it doesn't look that easy.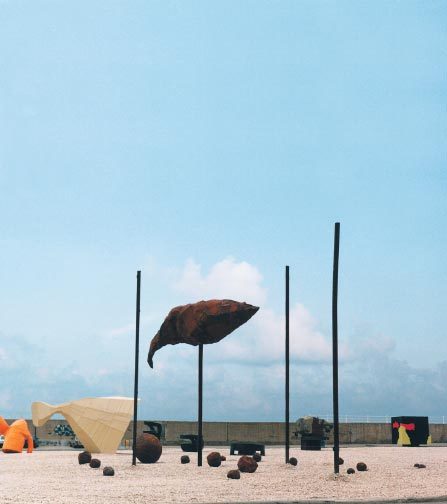 Marius Leonte, Human Being (iron,1500cmx600cmx1200cm), 2002, Constanta
Being a niche artist – and that is what sculpture is nowadays in Romania, an art for the few – he had the dream to make this art available for the masses. He thinks that large scale sculptures and land art works are unfairly left out of the urban planning, as the contribution of the artists to the cityscape it is a requirement for all modern societies. So his main purpose is to prove that this can be done in Romania too, by organizing this sculpture park where each year brings new works reflecting the artists' becoming in relation to contemporaneity. Constantin Brancusi, George Apostu, Paul Neagu. They were born in Romania. And it is a matter of respect for every Romanian sculptor to keep the standards as high as possible.
Marius Leonte's drive became INSTALART's drive. He surrounded himself with people believing in his project, from sponsors and media to artists and friends. So he is obliged to think strategically now -where to start, what to do next and how to keep the project alive for the long run.
2012 was the year when INSTALART laid the cornerstone, with a help of a friend that became his investor and with the support of a new contemporary art gallery in Bucharest - Aiurart. Seven artists were selected to present their work and proposals for the sculpture park: Patricia Teodorescu, Marian Zidaru, Mircea Roman, Cristian Raduta, Sebastian Barlica, Gheorghe Rasovszky, Marius Leonte.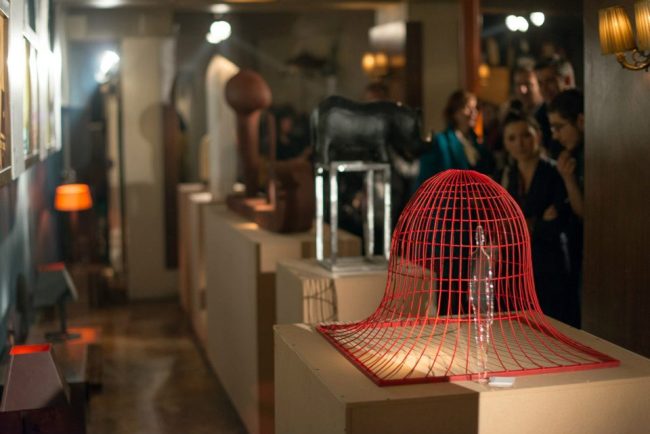 Instalart/ Sculptura/ 001
By the end of this spring, the sculptures will materialize with the help of sponsors and materials suppliers, a very important coordinate in the whole structure. They will see the daylight in June in Bucharest, in a temporary show lasting one month, hopefully at Universitatii Sq., on the new exhibit space called CONTRAST. In July they will be moved to their permanent home – the first contemporary sculpture park in Romania, where another 7 works will be added each year. This place is not set yet, but Marius has a thing for the happy fortuitous encounters, as said. He is currently dealing with an important Bucharest real estate developer which hopefully will soon give him the green light!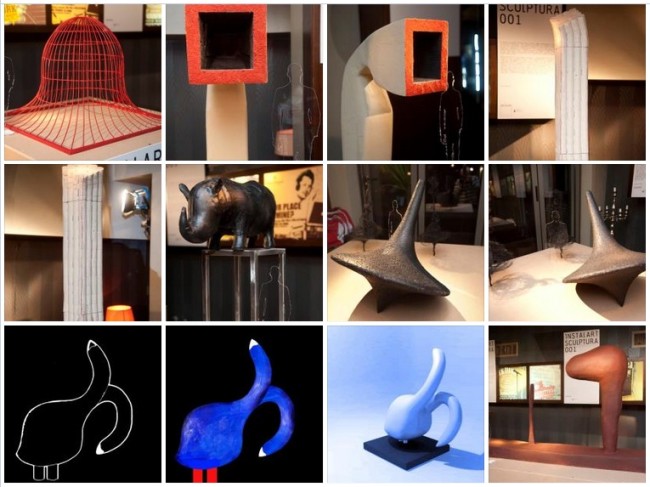 Models of the first seven sculpture to populate the Sculpture Park
Marius will manage the whole process. He had a similar experience for the first time more than 10 years ago, with ARTuborg, (2001, Bucharest; 2002, Constanta; 2003, Timisoara), sculpture camps he initiated and coordinated with the help of Isaac Sheps, the president of Tuborg Romania at that time. This man was the first one to truly have faith and invest in what turned out to be a big success, and the first happy fortuitous encounter in the artist journey…
INSTALART currently manages another two important projects, Obiect (Object) and Land art, both realized on the similar schedule – meeting the artists, their representative work and their proposals for the project, the execution and the art show, where the resulted works are presented to the public.
Instalart/ Obiect/ 001- Inspired by Peroni gathered in March 2013 seven Romanian object designers from around the world, some big names in the industry but less known to the public: Ion Setran, Marcel Klamer, Nicolas Ciuchindel, Sebastian Barlica, Mihai Popescu, Stefan Barutcieff and Vladimir Setran. It was a chance for the Bucharest public to meet them and a chance for the industry to meet their new ideas and eventually bid for them. The objects will be shown in June 2013 at MOIR Design Concept Store.
Instalart/Land art/ 001 will present the selected artists and urbanists (Victoria Zidaru, Codrin Tritescu, Dorin Stefan, Elena Copuzeanu, Cosmin Paulescu, Dragos Gheorghiu, Marius Leonte) and their land art projects in July 2013, aiming to build an interactive project, where land transformations will be streamed live at the gallery in Bucharest, creating a parallel happening that will add constant value to the project during its making-off.
Instalart
http://www.instalart.ro
Marius Leonte
http://mariusleonte.blogspot.ro
http://www.leontesculpture.ro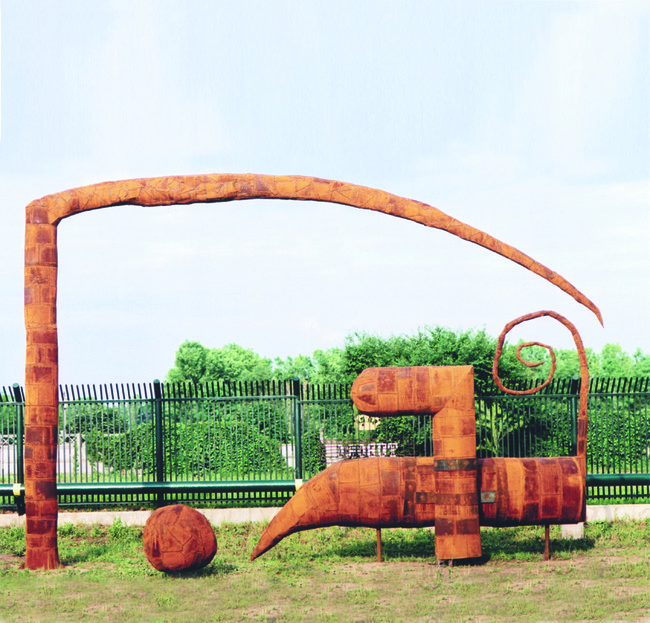 Marius Leonte, Human Being (iron, 600x400x300 cm), 2001, Bucharest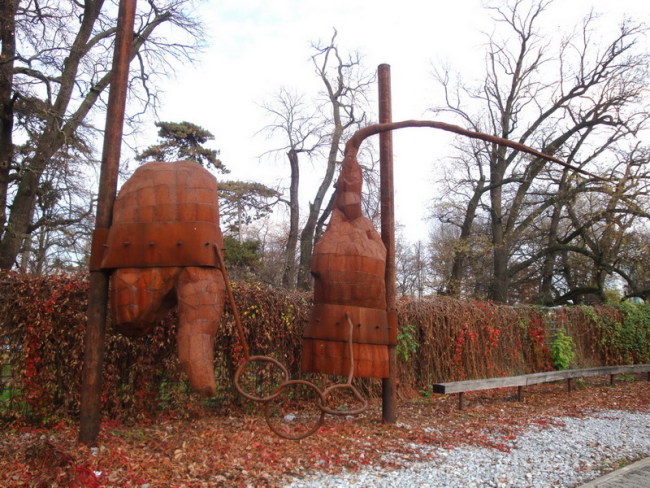 Marius Leonte, Human Being (iron, 600cmx300cmx200cm), 2003, Timisoara