It is true Bucharest struggles to get there: a safe, easy bicycle wise city. Local cyclist communities are a minority, but they are active, united and fighting for their rights with the local authorities and the car drivers. Bucharest has many parks but to get from one to another you need to be brave, strong willed and have a steel psychic:)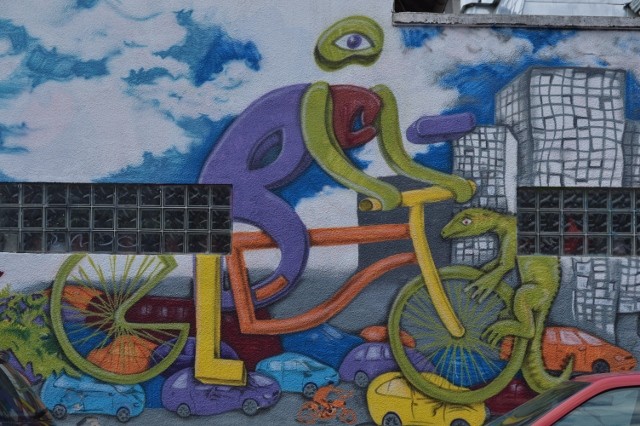 If your trip to Bucharest is planned for the warm season, get a bike – our advice. You will get a local insight about Bucharest: its people, its drivers, its buildings, its streets. Just be more careful than usual and this will work – take it as an experiment, stop frequently and take a tea on a chill terrace in the centre, you will see popping all kind of gardens of old houses on the narrow streets in the old part of Bucharest – we recommend you the area near Gradina Icoanei Park. But this is only an option – feel free to experience the houses districts in the centre, you will find pleasant surprises.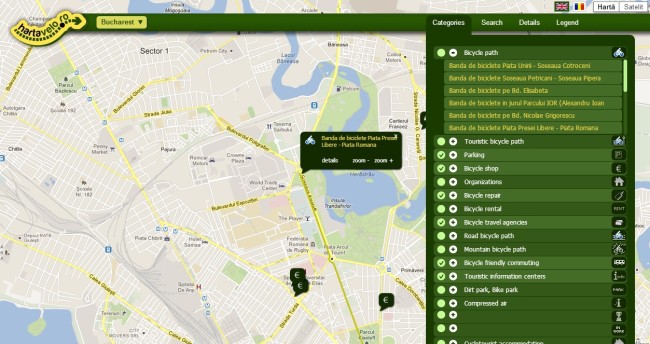 How to get a bike in Bucharest?
You can start here. This is an interactive map where you can find some bicycle rental centres. The map also shows the bicycle main roads in Bucharest, if you need to safely cycling. There are also some bike shops listed and some services for your bicycle, including special bike parking, parks, bikers associations and organizations where you can find out more about different cycling events, you can use them as a starting point. Mind that usually during cold season the bike rentals in Bucharest are closed.
Bicycle rentals in Bucharest
Cicloteque is the first bicycle rental centre in Bucharest. They have several spots in Bucharest for bike rentals, near the biggest parks in Bucharest: Tineretului Park, Herăstrău Park, Titan Park.

View Larger Map
Price range for a day bike rental in Bucharest is from 10-20 euros. You will usually need a deposit or a credit card.
Other bicycle rentals in Bucharest:
http://www.aventuria.ro/inchirieri
http://www.raitabike.ro – their rental spot is on 25 Lascar Catargiu Blvd
http://carpatbike.ro/rent_bike.htm - they have an English site where they also provide other services and info for cyclists
http://www.ivelo.ro/